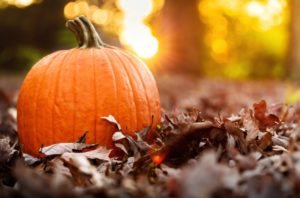 Fall is upon us! For some, it's their favorite part of the year because of all the wonderful fall foods and drinks. Who else loves pumpkin pie? Or maybe you can't wait to get your hands on a pumpkin spice latte? Pumpkin spice has become super popular in America over the last decade. We know it tastes amazing, but how is it for your teeth? Read on to see what your dentist in Greensboro has to say about this pumpkin craze and whether it's good or bad for your oral health.
Are You a Pumpkin Spice Lover?
Some people just can't wait to get their hands on all the pumpkin flavored products come September. The pinnacle of these products is the Pumpkin Spice Latte from Starbucks. This drink arguably started the pumpkin spice trend in America.
If you are one of the many fans of this drink, we are sorry to say that the Pumpkin Spice Latte is one of the worst pumpkin treats you can consume. Of course, the occasional indulgence won't hurt, but you need to limit your consumption for your teeth's sake.
Why is this drink so bad you may ask? It's the sugar. Pumpkin itself is actually good for you because it contains fiber, vitamin A, and other helpful antioxidants. Unfortunately, most of the pumpkin foods we love like pumpkin pie, bread and other treats including the latte, are laden with sugar which causes tooth decay and cavities. Sugar and acids from pumpkin treats coat your teeth and eat away at their protective enamel leaving you more at risk to dental issues like decay.
How Does Pumpkin Affect My Dental Health?
As stated above, pumpkin treats usually contain a lot of sugar, so you should limit the amount of seasonal delicacies you have this fall to help your oral health. However, pumpkin (without added sugar and fats) has some dental health benefits:
Mouth healing: Zinc found in pumpkin can heal wounds inside the mouth like damaged tissue and bleeding gums.
Increase saliva: Vitamin A increases saliva flow which helps wash away bacteria.
Strong enamel: The magnesium and calcium in pumpkins can strengthen enamel.
Better immune system: Vitamin C from pumpkins can help your mouth better fight off infections.
How Can I Make My Favorite Fall Treats Healthier?
This could be easier than you expected. You can use pumpkin in your own food recipes limiting sugar and fats to get all the fall flavor without the negatives regarding dental health.
If you simply must have your Pumpkin Spice Latte, ask the barista to use nonfat milk, no whipped cream, and just one pump of pumpkin syrup. This is by no means healthy, but it will help keep your teeth nice and clean!
Now that you know the truth behind your favorite pumpkin treats, use our tips to keep your mouth healthy during this time of sugary indulgence.
Meet the Dentist
Dr. David Fisher enjoys caring for his patients in Greensboro and providing them the personalized care they need. He is a member of the American Dental Association, the Academy of General Dentistry, and the Guilford County Dental Society to stay up-to-date on the latest happenings in dentistry. He currently runs his own practice where he can be contacted by phone at (336) 288-1242 for any questions.