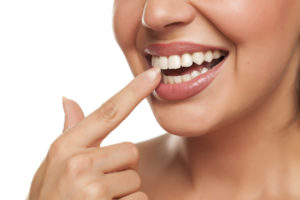 Smiling during a pleasant conversation or laughing at a joke is typical when interacting with others – for instance, when you are on a date or at a work lunch. However, what if you do not feel confident enough about your teeth to smile or laugh freely? According to a study published in the scientific journal Cognition & Emotion, both male and female faces that were smiling were rated as more attractive than those with a neutral expression. If you lack the confidence to smile because of crooked, misshapen or stained teeth, you could be doing serious harm to your love life! However, all is not lost. Learn below how a cosmetic dentist in Greensboro can help rejuvenate your smile and restore your confidence.
Benefits of a Rejuvenated Smile
Having an attractive set of teeth can boost your self-confidence, which can have positive ripples effects on your life. In addition to improving your physical appearance, cosmetic dentistry can benefit you in the following ways:
Boost Your Daily Happiness – Smiling has been linked to increased happiness. You are more likely to smile if you feel good about the way your smile looks, which in turn will boost your spirits.
Look Younger, Feel Younger – Feeling younger on the inside than you look on the outside can have a negative impact on your self-esteem. Cosmetic dentistry can help match your outward appearance to how you feel on the inside, giving you a boost in confidence when talking with others.
Less Anxiety – It is difficult to project confidence when you are worried about people seeing your teeth. Cosmetic dentistry can help ease your anxiety by giving you a smile you will be eager to show off.
How Can I Transform My Smile?
Here are three common cosmetic dentistry treatments and how they help rejuvenate your smile:
Professional Teeth Whitening – In-office teeth whitening uses a concentrated whitening gel and special activating light to deliver fast results for patients that wish to see an immediate improvement. Take-home teeth whitening, on the other hand, is great for patients with sensitive teeth or gums or who want to brighten their teeth more gradually.
Porcelain Veneers – Porcelain veneers are an effective way to fix a variety of common dental imperfections or even transform an entire smile. The thin porcelain shells are custom-designed to fit on the front of your teeth to fill in gaps or hide stained or misshapen teeth. With proper care, your veneers will last from 10 to 15 years – or more!
Tooth-Colored Fillings – Unlike traditional silver or amalgam fillings, composite resins can blend and mix shades to match the natural color of your teeth, so no one besides you and your dentist will know you have fillings. Composite fillings allow you to keep more of your natural tooth structure and can last seven to ten years – as long as traditional metal fillings.
Do not let minor dental imperfections poke holes in your confidence and negatively affect your quality of life. Thanks to cosmetic dentistry you can have the beautiful smile you deserve.
About the Author
A proud native of the Tar Heel State, Dr. David Fisher has provided quality dental care in Greensboro since graduating from the University of North Carolina in 1998. He holds a special interest in aesthetic dentistry and helping patients achieve the smiles of their dreams. To learn more about the cosmetic dentistry treatment options that Dr. Fisher provides, visit his website or call the office at 336-288-1242.