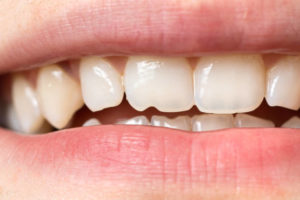 If you're not happy with the way your teeth look, you're not alone. Few people have perfect smiles naturally, and many things can affect their appearance over the years. Cosmetic dentistry can create the smile of your dreams, but it's associated with a hefty price tag. However, it's more affordable than you might realize because there are solutions to fit all budgets, like cosmetic bonding. It offers a lot of bang for your buck, which is why it continues to rank among the most popular elective services year after year. Here's how you can fix the most common aesthetic flaws without spending your life's savings.
What is Cosmetic Dental Bonding?
Dental bonding is a minimally invasive procedure that provides both cosmetic and restorative benefits. A composite resin is shaded to the color of the enamel and molded to correct various concerns. It creates natural-looking results that can last for 5 to 10 years before needing to be replaced. You won't have to worry about a lengthy treatment to achieve the drastic results you desire.
What Can Dental Bonding Fix?
Cosmetic bonding is a great option for patients interested in fixing minor imperfections, like:
Exposed tooth roots caused by gum disease or injuries.
Tooth decay without using a metal filling.
Dark stains or discoloration that won't respond to teeth whitening treatments.
Chipped, cracked, or abnormally shaped teeth.
Minor alignment concerns, like gaps between teeth.
If the procedure is medically necessary, like fixing a chipped tooth, you can use your dental insurance to lower the amount you will pay out-of-pocket.
Process for Cosmetic Dental Bonding
A consultation with your cosmetic dentist is your first step toward a beautiful smile. Your dentist will examine your mouth and learn more about your goals to ensure it's the right option for you.
On average, the procedure takes 30 to 90 minutes, depending on how many teeth you're treating. Some patients may require multiple appointments to improve several teeth.
Your teeth will be cleaned and your dentist may administer a local numbing agent, but it isn't always necessary. They will apply a weak acid to your tooth to open the pores in your enamel.
After the acid has been rinsed off and your tooth is dried, your dentist will apply the resin, which will be shaded to match your enamel. They'll sculpt the material into the desired shape before using a dental light to harden it in a matter of seconds.
Once your tooth has been smoothed and polished, you'll walk out of your appointment with a picture-perfect smile.
Your investment can last for years with a good oral hygiene routine at home and regular care from your dentist.
About Dr. David M. Fisher
Dr. Fisher earned his dental degree at the University of North Carolina at Chapel Hill and has continued his education in oral surgery, geriatric dentistry, cosmetic dentistry, and many other specialties. He uses the latest treatments, technologies, and techniques to create healthy, beautiful smiles. Request an appointment through our website or call (336) 203-8884 to see if cosmetic bonding is right for you.